Heat Pump Tax Credit
March 20, 2023
With the heat pump tax credits available in 2023, homeowners have 2,000 more reasons to consider one for their home. Under provisions included in the recently passed Inflation Reduction Act, you can receive up to a $2,000 federal tax break. We cover what you need to know in this article and provide links to other resources.
Heat Pump Tax Credit for 2023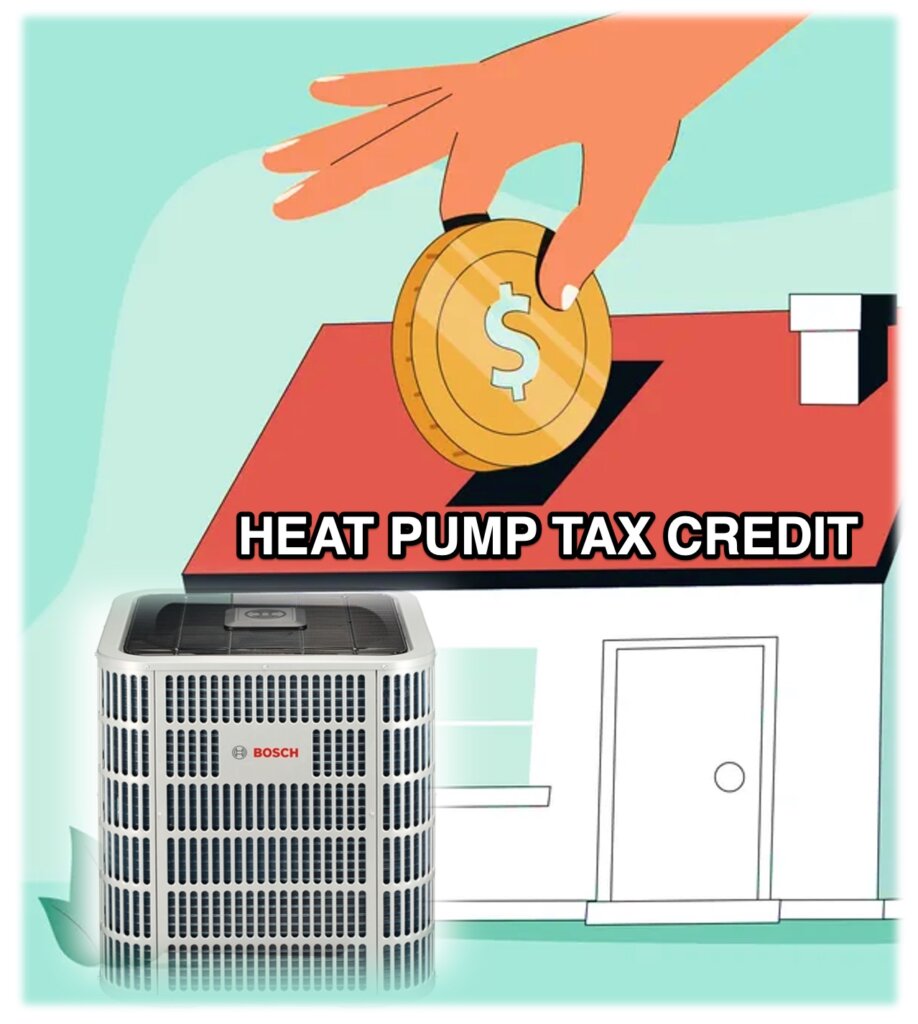 The Inflation Reduction Act pays homeowners for home efficiency improvements such as upgrading to a new high-efficiency heat pump.
I'm taking advantage of the heat pump tax credit myself this year – installing a Gree heat pump in my garage. Magic Touch Mechanical install crews are installing my Gree heat pump, attic insulation, and insulating my garage doors next Monday. I'll be documenting & sharing it all beginning to end, so be sure to follow us on Instagram & Facebook.
If you're a regular reader of my blog, you know I preach shopping based on improved comfort, rather than ROI. Improved efficiency is 'icing on the cake,' but the noticeable comfort difference is the thing Magic Touch clients rave about. That said, the new heat pump tax credit significantly improves the already impressive return on investment new heat pumps provide. The heat pump tax credit is in addition to available utility rebates and money saved on lowering your power bills.
What Units Qualify for the Heat Pump Tax Credit?
Homeowners are only eligible for the heat pump tax credit if they install equipment that meets the eligibility requirements. Not every heat pump qualifies, so be sure to work with a contractor who is already familiar with the IRA.
It's also important to know that only heat pumps (electric cooling & heating systems) qualify for the full $2,000. Air conditioners coupled with gas furnaces only qualify for $600, so you'll lose $1,400 by not choosing a heat pump.
The purpose of the IRA's heat pump tax credit is to incentivize homeowners to lower their home's energy usage. While you aren't required to install the most efficient heat pump on the market, the minimum available efficiency doesn't qualify.
Units That Qualify for the Heat Pump Tax Credit Must Meet These Efficiency Standards
Central (Ducted) Split Heat Pumps
SEER2 rating of 15.20 or higher
EER2 rating of 11.70 or higher
HSPF2 rating of 7.8 or higher
Energy Star Certified
Packaged Heat Pumps (Rooftop or Ground Mount)
SEER2 rating of 15.20 or higher
EER2 rating of 11.50 or higher
Energy Star Certified
Mini Split Ductless Heat Pumps
SEER2 rating of 16.00 or higher
EER2 rating of 12.00 or higher
HSPF2 rating of 9.0 or higher
Energy Star Certified
Can I Convert My Air Conditioner & Gas Furnace to a Heat Pump?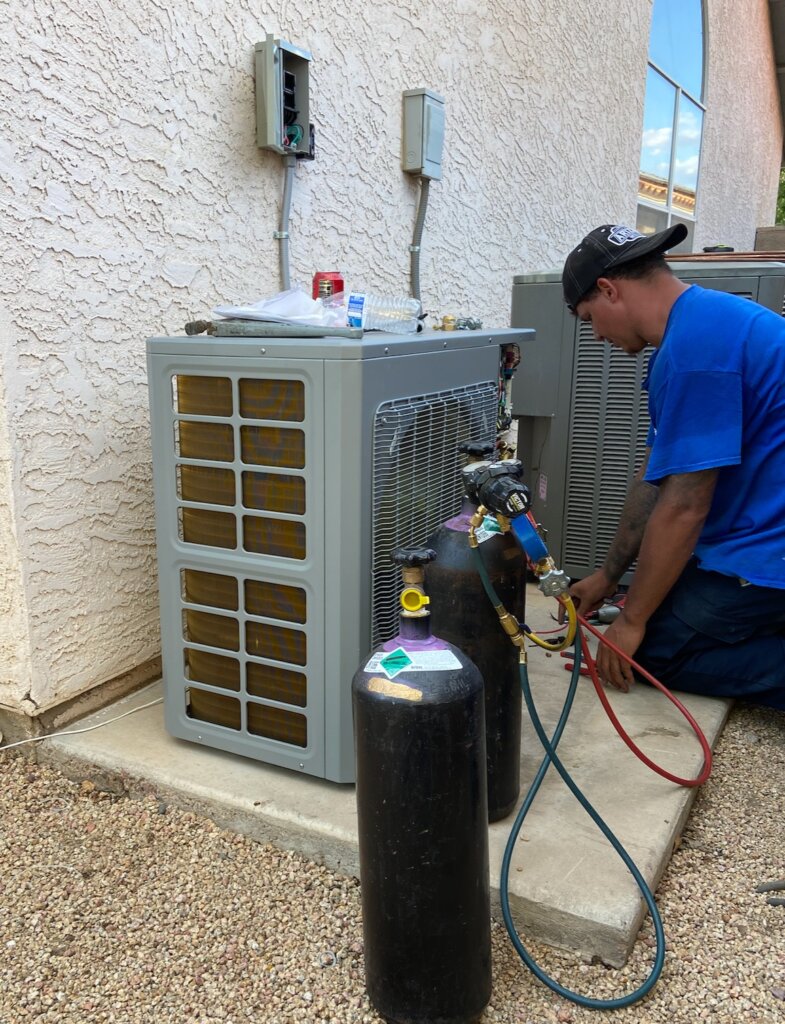 Yes. Many homeowners are converting from 'straight AC' with a gas furnace to a heat pump. Magic Touch Mechanical completed hundreds of heat pump conversions last year and expect that number to continue to grow.
The fact of the matter is it makes a lot of financial sense to switch from gas to heat pump. Not only is the heat pump tax credit $1,400 more than the $600 AC tax credit, but there are also other incentives.
For example, here in the Phoenix area, SRP customers can receive as much as $1,125 in additional cash rebates. Combined with the heat pump tax credit, that's up to 3,125 reasons to switch from gas to heat pump heating. Depending on the area you live in, incentives from your power company or state, combined with the heat pump tax credit can save you thousands of dollars.
High-Efficiency Heat Pumps Cost Less Upfront
When I started Magic Touch Mechanical ¼ century ago, I rarely recommended converting from straight AC / Gas to heat pump. Back then heat pump technology while good, was far from what it is today. Thanks to significant advancements in heat pump technology and things like this heat pump tax credit – it's a no-brainer now.
Brands like Bosch, Gree, Mitsubishi, and others are producing game-changing inverter-driven, variable speed heat pumps. Not only have these advancements eliminated the shortcomings of early heat pumps, but they also provide noticeably better comfort than anything else on the market. I know this because I personally own this technology and will never go back to two-stage or single-stage cooling & heating.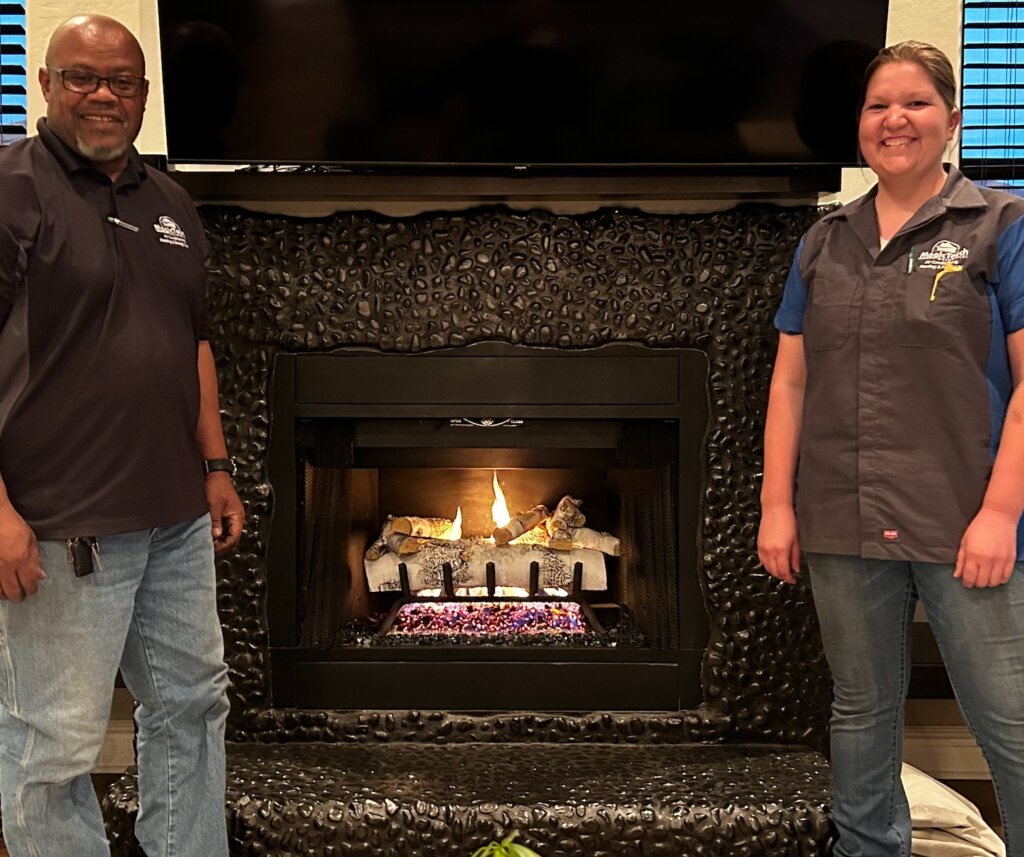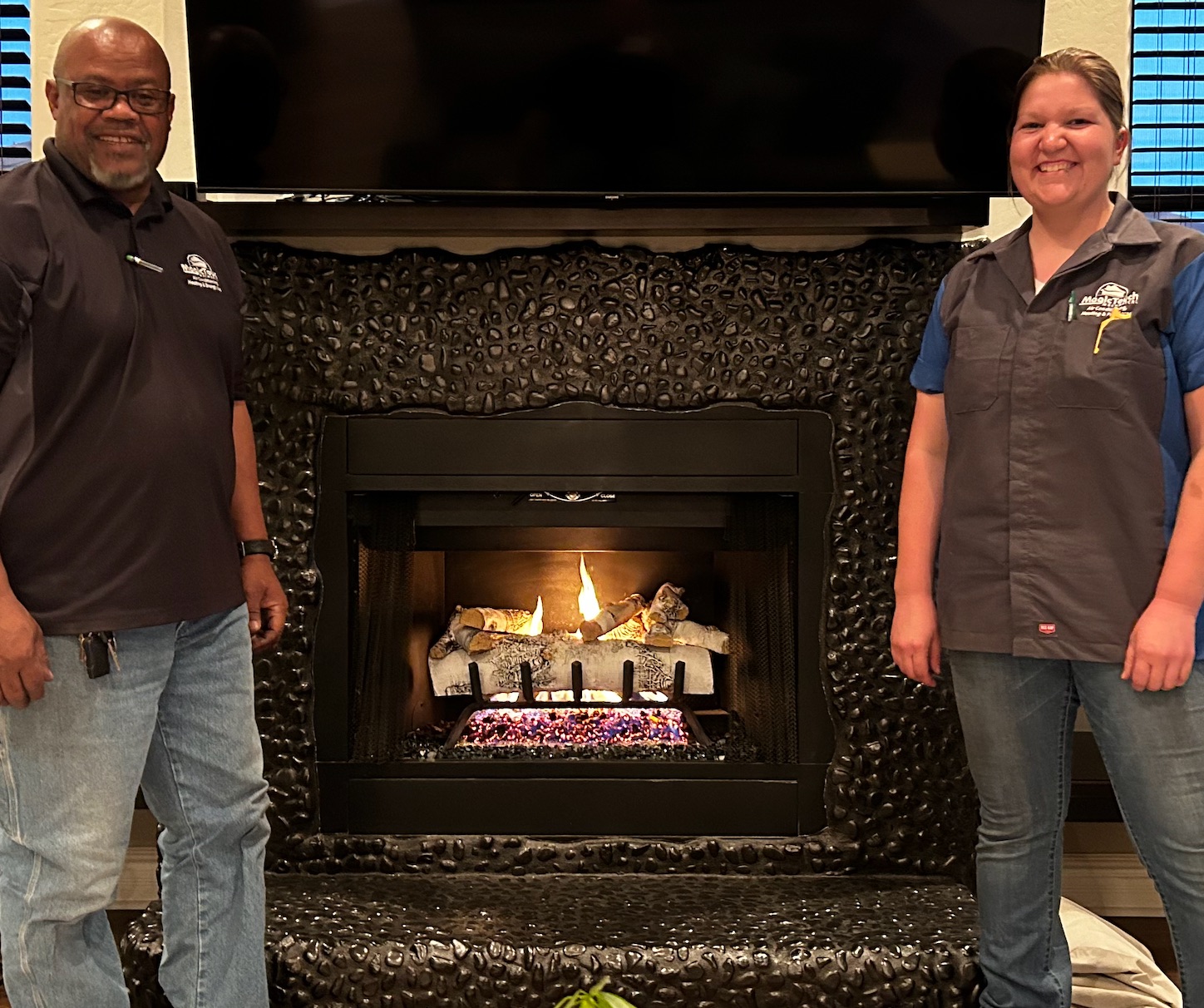 Bosch and Gree variable speed heat pumps also cost thousands less upfront than old-guard brands like Trane, Carrier, and Lennox. Gree being far and away the most affordable variable speed equipment on the market with this technology. When you add the lower upfront cost, heat pump tax credit, & SRP rebate (Phoenix area) you're looking at over $5,000 in incentives. More importantly however, you're not sacrificing comfort, efficiency, or warranty with any of these brands. In many of our side-by-side comparisons, a lot of these models outshine their competitors.
For the record, I have nothing against gas heating! In fact, I own The Fire Place by Magic Touch – the highest-rated gas fireplace company in the Phoenix area. Not only is promoting gas heating in my best interest – I use my gas fireplace and gas fire pit regularly. That said, as in the example above when it comes to cooling & heating, heat pumps offer 5,000 reasons to convert!
Units That Qualify for the Heat Pump Tax Credit in Phoenix
Interested in learning more about units that qualify for the heat pumps tax credit in the Phoenix, AZ area? Magic Touch Mechanical proudly installs a dozen different heat pump brands. Since we also install straight AC with gas furnaces, you'll be able to compare many options side-by-side including, pricing, rebates, warranty, and more.
Schedule a free quote today! We serve the entire Phoenix-Metro area and all surrounding cities in the West & East Valley.
There's Magic in the Air! Author: Rich Morgan