Free Heating Tune Up
December 30, 2019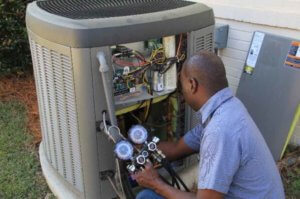 You read that right, Magic Touch Mechanical is giving away a free heating tune up! Actually, we're giving away 20 FREE A/C & HEATING TUNE-UPS FOR 10-YEARS with every new HVAC System in January!
How to Claim Your Free Heating Tune Up
Purchase any brand heating and air conditioning system in the month of January, and we'll tune it up twice a year for the next 10-years – for free! You don't have to do anything. We'll even remind you when your next visit is due.
Choose from popular manufacturers including Trane, Lennox, Bosch, Mitsubishi and Goodman – most models qualify for this promotion!
We Keep Your Maintenance Records for You
All air conditioning unit manufacturers now require semi-annual maintenance as a condition of their factory parts warranty coverage. In rare cases, we've even seen warranty claims denied because homeowners were unable to produce proof of maintenance. Unfortunately, this trend is becoming more common amongst the manufacturers who are trying to reduce warranty claims any way possible.
Magic Touch Mechanical's free heating tune up promo includes complete maintenance records kept on our secure servers. All of your systems measurements, service history, and cleanings are documented and recorded and available upon manufacturer request. You can have peace of mind knowing the conditions of your factory warranty are all being met. We'll handle everything and you can worry about the important things – like what to binge watch on Netflix!
Free Heating Tune Up's Not Enough?
What, 10-years of free heating tune-ups, free air conditioner tune-ups , and free cleaning isn't enough? Well, here's another reason to use Magic Touch Mechanical instead of one of the other air conditioning companies in Phoenix. How does a FREE Air Scrubber worth $1500 sound?
Free Air Scrubber Plus by Aerus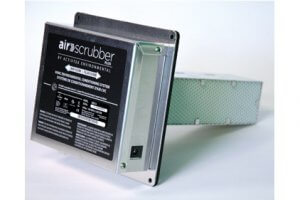 On top of your free heating tune up's & free cooling tune up's, you get a free Air Scrubber Plus. The Air Scrubber Plus regularly costs over $1500 installed. As a thank you for choosing Magic Touch Mechanical for your new cooling & heating system, you'll get one free! What is an air scrubber and how does it work? Read all about it here.
Already Competitive Pricing on New HVAC Systems
Unlike other "free" offers where you pay more upfront than you might elsewhere, we don't markup our prices like that. You'll see our open-book, menu-style, everyday pricing and can do the math yourself. Free means free!
What you'll find is our price for new A/C & heating systems is already very competitive. When you add the free heating tune-up's, free A/C tune-up's, & free air scrubber; frankly, we blow the competition away!
Choose from Trane, Lennox, Bosch and Others
Most air conditioning companies in Phoenix "push" their preferred brand. Very few companies represent even two premium air conditioner brands. Magic Touch Mechanical believes consumers want options, not ultimatums! Therefore, we'll show you a side by side comparison of many brands and let you choose what's right for you. We don't care if you choose Goodman, Trane, Lennox, Mitsubishi or ??, we just want you to choose us to install it!
Free Heating Tune-Up Promotion Ends 1/31/20
Obviously, giving away over $3,500 in free products and services isn't sustainable for any business… we can't do it long! We wanted to put together a deal that was too good to let pass by and fill our install schedule. The free heating tune up promotion ends on January 31st (sooner if our schedule books up), so contact us today. Schedule your free quote today and see for yourself why Magic Touch Mechanical has so many great customer reviews!
You May Also Like:
Buying a New AC & Heating System – 5 Tips
Cheapest Air Conditioning Unit
Air Conditioning Companies Near Me