Fireplace Repair & Maintenance
October 14, 2020
Fireplace Repair Near Me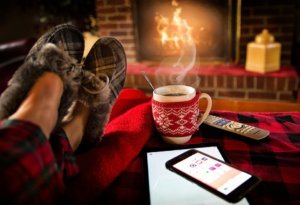 It's probably safe to assume that if you're searching the internet for Fireplace Repair Near Me, your fireplace isn't working. Yes, I purposely titled this article what I did to get better search engine results! Yes, I'm hoping you'll choose Magic Touch Mechanical if you need your gas fireplace repair and live in Central Arizona! However, this article is about more than just promoting the gas fireplace repair service that Magic Touch offers. That said, of course I'm going to talk about why you should call us for said fireplace repair service first!
Fireplace Repair Near Phoenix, Mesa, AZ
If you live anywhere in the Greater Phoenix Metropolitan area, you clicked on the right link! Magic Touch Mechanical has been providing award-winning fireplace repair services in Arizona for over 20-years. We are located in Mesa, AZ and serve all cities within a 30-mile radius – the entire East & West Valley.
Gas Fireplace Repair Only
First things first; Magic Touch Mechanical only repairs gas fireplaces (natural gas or propane). We do not repair wood burning fireplaces, chimney's or mantles. I recommend finding a good stone mason or home remodeler for wood fireplace repair or chimney repair.
Fireplace Repair Service in the Phoenix, AZ Area
For the most part, so long as your fireplace uses natural gas or propane as fuel – we can repair it! We're very familiar with fireplace brands such as; Heatcraft, Lennox, Napoleon, Kozy Heat, Heat & Glo, Majestic, Superior, Empire, Duluth Forge and others. Not sure what brand your fireplace is? No worries, one of our highly trained gas fireplace repair technicians will figure it out!
Reasons to Call for Fireplace Repair
Just like your gas furnace, you should have your gas fireplace cleaned and maintained annually. When professionally maintained, modern gas fireplaces are safe and will provide years of heat and ambience. However, you should never use a gas fireplace if it's not functioning properly! Some of the reasons to call for fireplace repair include:
You smell gas. (Leave the home and call 911 before calling a service company!)
Your gas fireplace won't light.
The gas fireplace lights but doesn't stay lit.
Flames look too small or "lazy".
The flames appear to be too high.
Not all burners in the firebox appear to be working.
These are just a few examples of common nuisance calls we receive from homeowners calling for a gas fireplace repair.
Should I Fix My Own Gas Fireplace?
If you're a regular reader, you know I've written a number of "how to" articles regarding gas fireplace repair. These articles are intended to guide homeowners with advanced mechanical aptitude and skill. Like any gas appliance, gas fireplaces are only safe to use when properly maintained and repaired. Your family's lives are not worth risking over a few hundred dollars. The threat of fire or carbon monoxide poisoning are very real from an improperly functioning fireplace!
The Worst I've Ever Seen – A Cautionary Tale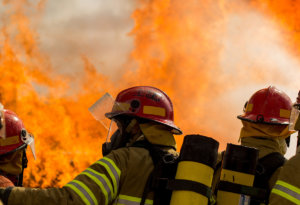 A few years ago, a Scottsdale, AZ homeowner called Magic Touch Mechanical for a gas fireplace repair. Our fireplace repair technician found a number of very odd problems with the entire setup. There was no clear indication of the manufacturer and the individual components that made up the firebox didn't seem right. The strangest part was the size of the gas line that supplied gas to the log set / burner assembly. Both the line and gas valve were too large and delivering way too much fuel to the burners.
Upon further investigation and research, the technician discovered the components were designed "for outdoor use only." It turned out that the custom home builder who built the home converted a patio fireplace to an indoor fireplace. In fact, it turned out he was quite proud of his "accomplishment" and bragged about his "homebuilding experience". Granted, the home was beautiful and appeared to be well-built, however the fireplace was flat-out dangerous!
Point being, even an experienced custom homebuilder put the home's occupants and frankly – the neighbors' homes in grave danger! Luckily, this homeowner called for a fireplace repair when the hearth started malfunctioning. Gone unchecked, the threat of loss of life, or at the very least, serious property damage was extremely likely.
Gas Fireplaces Are Safe!
Let me be very clear… gas fireplaces are safe! Just like gas ranges, ovens, water heaters and similar appliances, gas fireplaces are safe! The cautionary tale I just discussed is an extreme case and was not installed as the manufacturer intended.
Most modern gas fireplaces are equipped with safety features. These safety features are designed to shut down the flow of gas should a safety fault occur. Examples of safety features may include a faulty pilot light sensor or blocked flue (chimney) sensor. It's important to note; all fireplaces are not equipped with the same technology. It's for this reason that manufacturers and industry experts recommend an annual checkup – before the first use of the season. A well-trained fireplace repair technician will test all the safety devices to ensure your fireplace is safe to be operated.
In the cautionary tale story above, the installer failed to install life-saving safety components in his amateur firebox. Had the unit not failed, prompting the homeowner to call us for repair, things may have ended much worse. Had the homeowner scheduled annual maintenance, the problem would've been uncovered sooner. It was simply dumb-luck that story didn't end in catastrophe.
Maintenance Should Include Cleaning
I can't speak for what other fireplace repair service companies include, but Magic Touch includes cleaning with fireplace annual maintenance. I say that for all the "don't fix it if it isn't broke" mentality people out there.
Quite often it's carbon buildup and regular household dust that cause a gas fireplace to not function properly. It's a lot less expensive to keep a fireplace maintained and operating properly than it is to repair one. In most cases anyway. So, if you're one of the people who feels a safety check isn't worth the money… think differently! Think about it like you're paying for the cleaning and keeping your home and family safe is the free part!
Schedule Fireplace Repair or Fireplace Maintenance Service
Ready to schedule your annual checkup? Contact us today!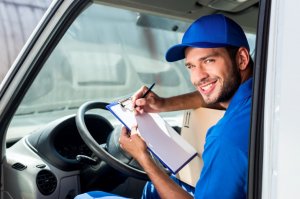 Magic Touch Mechanical has been providing gas fireplace repair and maintenance services for Maricopa & Pinal county homeowners for 23-years. Our service technicians are the best in the business because they receive over 100-hours of training each year. Unlike our competitors in the heating & air conditioning industry, fireplace repair is a core service we offer – not secondary. Not convinced? Check out our Google Reviews that mention fireplace service and see how many rate Magic Touch Mechanical 5-Stars!
Make sure to check our current promotions & special offers!