Ecobee Thermostat Heat Pump Setting
January 27, 2023
My team recently resolved an issue several clients were reporting where their heat pump was "stuck" in the defrost cycle. We received calls for service from clients with Lennox, Trane, Bosch, and Goodman heat pumps installed in their home. As a result, we knew the problem wasn't related to one brand or model, but there was a common thread. The one thing all these heat pumps had in common was, they were all controlled by an Ecobee thermostat. Ultimately, we discovered it was an Ecobee thermostat heat pump setting causing the unit to not defrost properly.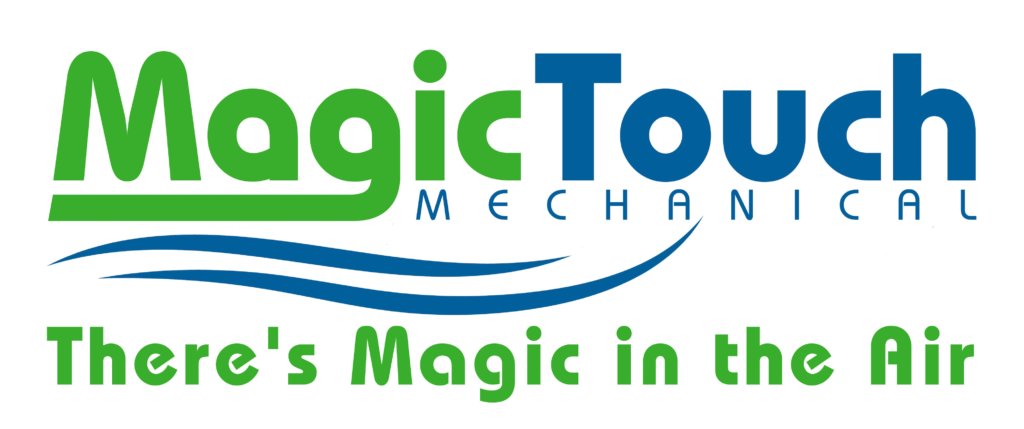 Ecobee Thermostat Heat Pump Setting – No Heat
With the immense popularity of the Ecobee thermostat, I figured there were probably many people experiencing this issue nationwide. In fact, you may have found this article while searching for a resolution to this very problem. Hopefully, the information I share below helps you from shivering your way through one more cold morning!
Heat Pump Defrost – What to Expect
I'm going to post an article explaining the heat pump defrost cycle soon. When I do, I'll update this article and replace this paragraph with a link. In the meantime, it's important to know that every heat pump uses a defrost cycle in extremely cold temperatures. In a nutshell, heat pumps automatically go into defrost whenever the outdoor coil gets too cold or starts frosting over.
This process typically lasts between 10 and 25 minutes depending on the brand & model of your heat pump. During this process the air blowing out of your registers (vents) will be cold. After which the heat pump should return to normal heating and your home shouldn't get too cold. The calls we received from people with the Ecobee thermostat heat pump setting issue reported cold air blowing for hours!
The Heat Pump Should Control Defrost Mode
I'm a big fan of the Ecobee thermostat and our technicians and installers agree. I was skeptical a few years ago with some of the earlier models but have come to really like them. In fact, we recommend Ecobee thermostats quite often with many of the air conditioning & heating systems we install.
Like the Google Nest thermostat, the Ecobee has settings to control a slew of functions beyond more basic thermostats. Unfortunately, sometimes that means the thermostat settings conflict with the heating & cooling equipment's internal factory settings. Unlike the Nest, many of the Ecobee thermostat settings can be adjusted, overridden, or shut off completely. The Nest does not allow that level of control and we don't recommend it with certain models for that reason. * Some functions are meant to be controlled by the unit itself, not the thermostat. The Ecobee allows that flexibility whereas the Google Nest does not.
When it comes to defrost, the heat pump should control it automatically, not the thermostat.
*I'm not disparaging Google Nest! In fact, we have several Nest thermostats at Magic Touch's office building in Mesa, AZ. However, Nest doesn't work well with some air conditioning & heating systems – especially variable speed inverter systems.
Ecobee Thermostat Heat Pump Setting – Step by Step
If your heat pump seems to be getting stuck in the defrost cycle, this step-by-step setting change may help.
Choose Menu (3 lines icon on bottom left of screen also called the "hamburger icon").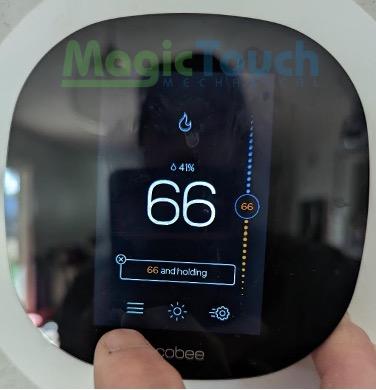 Choose Settings Preferences & Defaults (Gear icon).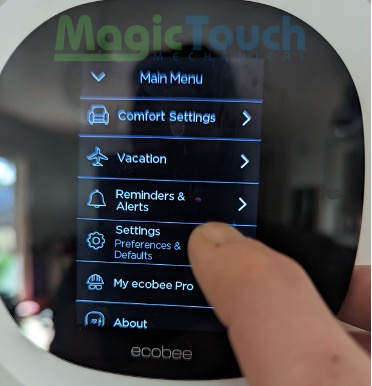 Choose Installation Settings Advanced Options.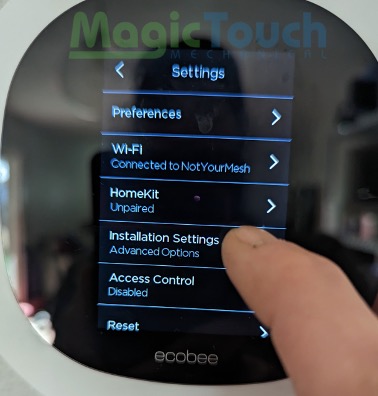 Choose Thresholds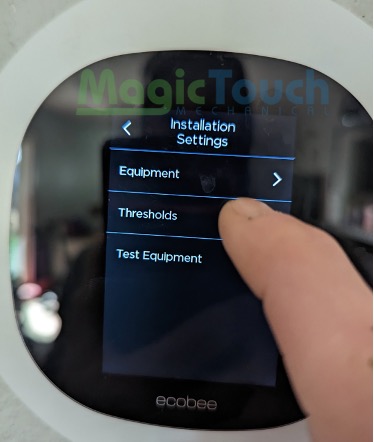 Choose Compressor Minimum Outdoor Temperature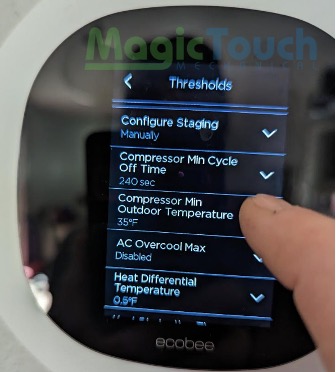 Change Compressor Outdoor Temperature from 35° default setting to 0°
When you click on Compressor Min Outdoor Setting there is a scrolling list of options to choose from below. "Disable |0F |5F |etc. – Do NOT choose "disable"
Choose "0F" (ZERO-F)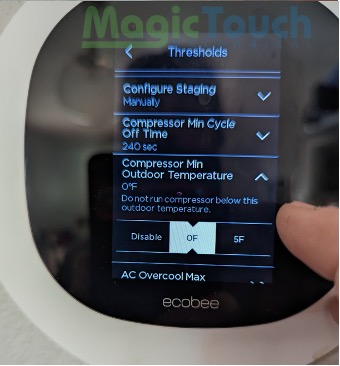 You're done!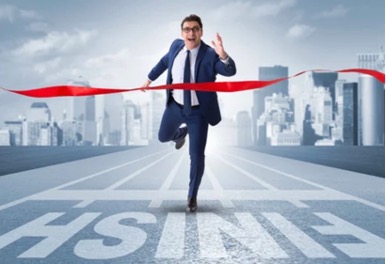 Ecobee Thermostat Heat Pump Settings – Stuck in Defrost Solved!
Changing the Ecobee thermostat heat pump settings has solved the issue for all the customers we've helped with this information. If it worked for you too, please let us know by sharing this article in a Google or Facebook review. It's a win-win situation because more people who need this help can find it or find us!
If changing the settings on your Ecobee Thermostat did not resolve your issue, you likely have another issue. Other issues that prevent a heat pump from heating include (but not limited to):
Refrigerant leak – low refrigerant charge
Faulty defrost temperature sensor
Faulty defrost board (printed circuit board)
Fault in control wiring or thermostat
Run-time issue. EX. Heat off in below freezing temperatures
All the issues above require diagnosis by a qualified HVAC Service Technician. If you live within 35-miles of Mesa, AZ., you're in our service area and we'd appreciate the opportunity to help. Part of our mission is to exceed our clients' expectations and it's the reason we offer a 5-Star Service Guarantee!
Chat with us | Call Us | Text Us | Schedule Online | Email Us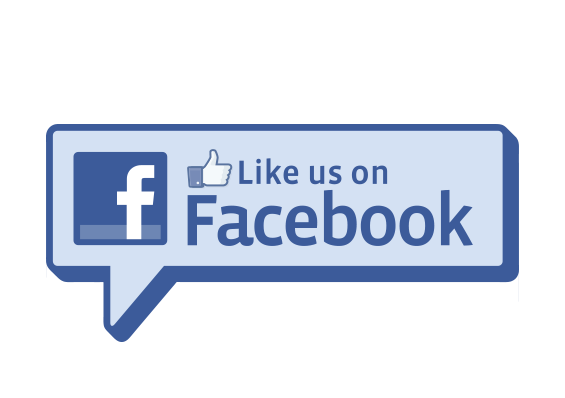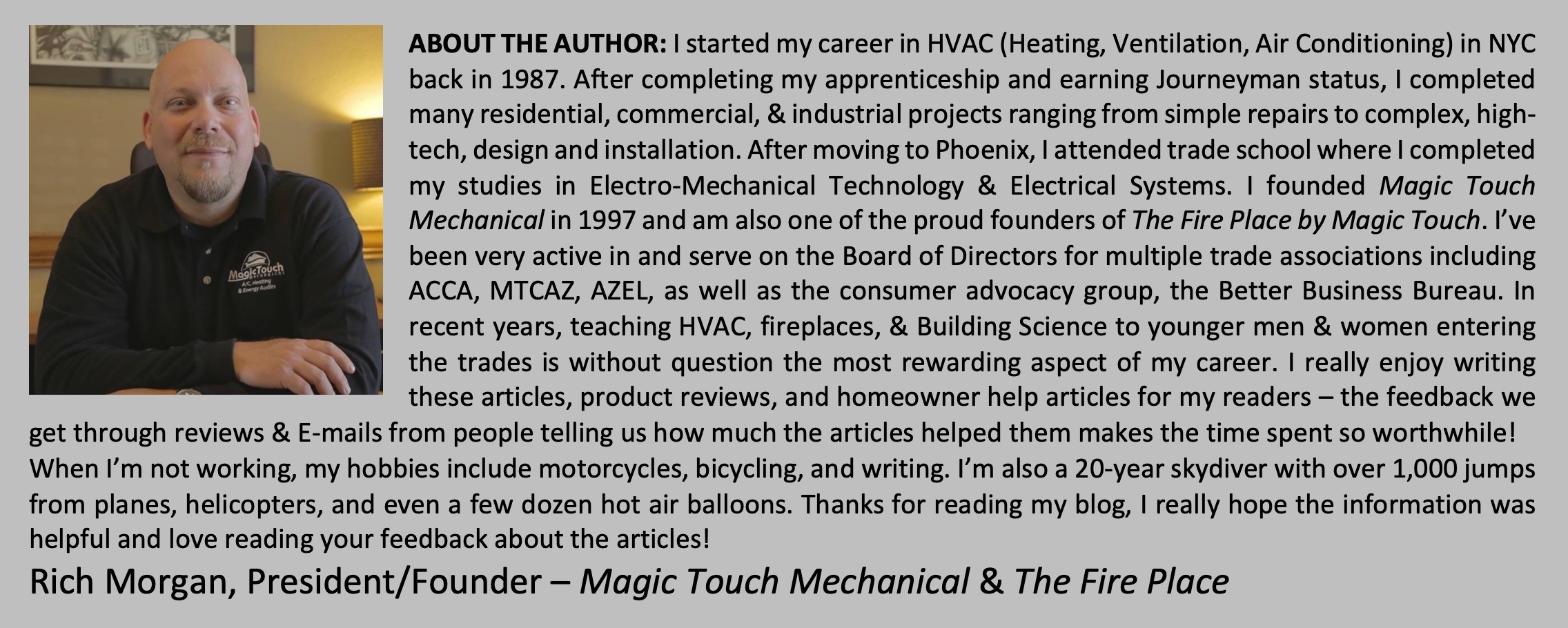 Air Conditioning | Heating | Fireplaces | Fire Pits ... There's Magic in the Air!