Costco Air Conditioner Install
April 4, 2023
The pros and cons of a Costco air conditioner install from a couple of industry insiders! In this article we'll give you an insider look at buying a Lennox AC unit with installation from Costco. We'll also tell you how buying an air conditioning system from Costco compares to buying one from Home Depot, Lowes, etc.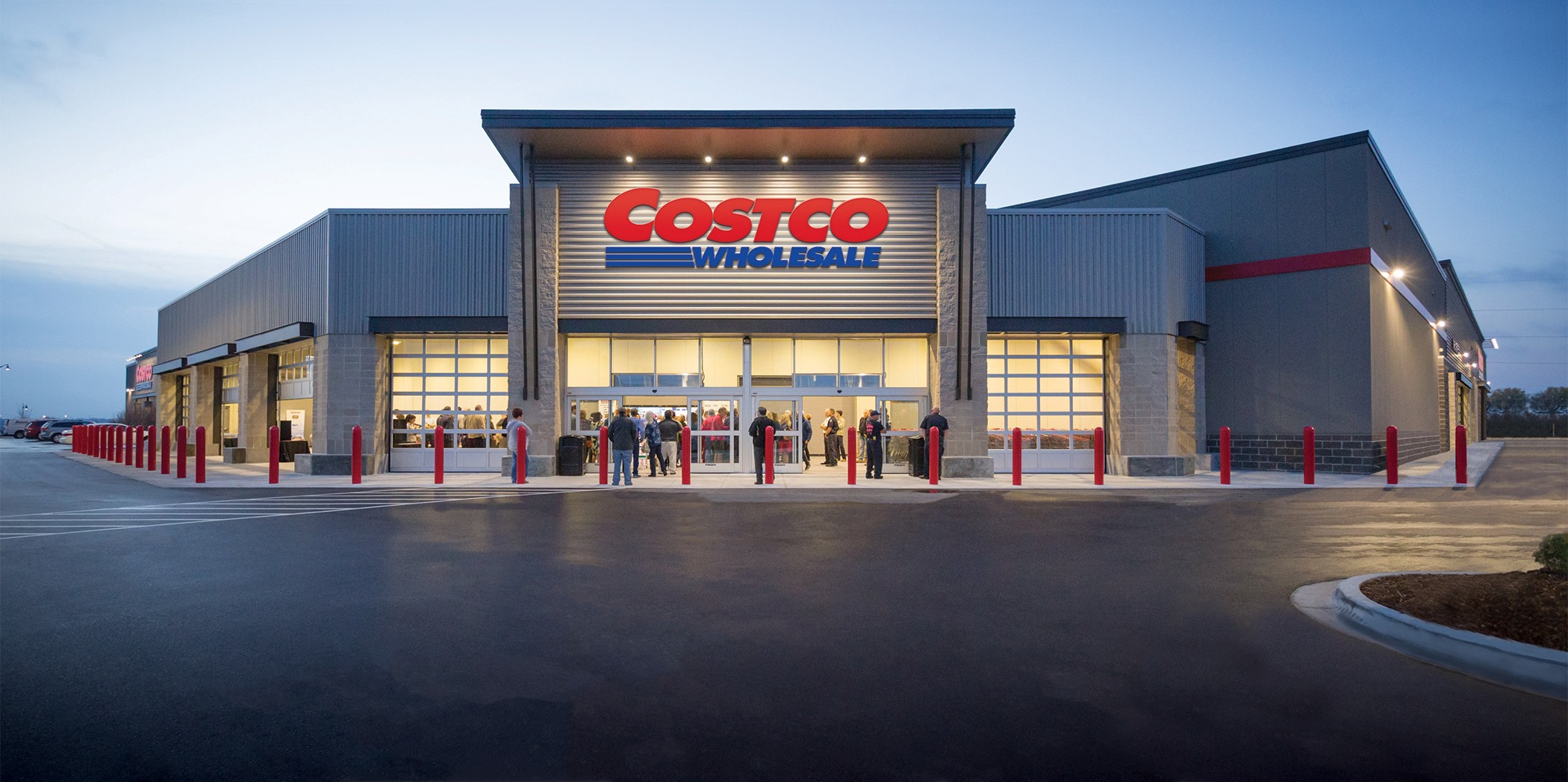 Mom Loves "Her" Costco in Chandler, AZ!
When I call mom, I often start the conversation with, "Hey, it's the good son".
Of her two boys, I was the biggest handful growing up, so while technically untrue, we all giggle about it. Well, my brother isn't as amused by it as me, so technically not "all" of us, but I digress.
I shared that story because I have to tread very lightly when writing about my mother's favorite place, Costco. I don't dare lose good son status. So, I'll share some of the pros of choosing Costco (while discreetly sharing why a Costco air conditioner install costs more than buying a new AC through other places).
Seriously though, shopping in Costco can be fun. I never know if I'm going to walk out with a lifetime supply of pickles, a 100" TV, or a 6,000 calorie cookie tray – but I'm usually happy with my purchase! Depending on what I'm buying, I can often save some money buying it in bulk from Costco. So, what about buying an air conditioner with installation from Costco – can I get it cheaper from Costco or not?
Costco Air Conditioning Install Pros & Cons from Someone Who Sold Them
Today, you're going to get inside information about buying a Lennox air conditioner from Costco directly from one of their former salesmen.
Plus, having once sold AC units through 5 Home Depot stores & every Maytag store in Phoenix, I'm going to share everything you need to know about big box store air conditioner installations. Magic Touch Mechanical sold ac units through both Home Depot & The Maytag Store for years. Our experience combined with my interview with a former Costco air conditioner salesperson provides insight on how these programs work.
Magic Touch Mechanical Project Manager, Jeff
I asked one of our Project Managers, Jeff to help me out with this article. Jeff worked in AC Sales for one of the largest Costco air conditioner installers in the Phoenix, AZ market. His years of experience selling AC units through Costco lends a unique perspective I thought people would appreciate. So, I asked him to share the pros and cons of purchasing an air conditioner from Costco for our readers.
I say "Costco air conditioner installers," because Costco themselves doesn't sell ac units or install them, a 3rd party contractor does. In the Phoenix area, one of two very large HVAC contractors did most Costco AC installs. I say "did" past tense, because recently one of those companies acquired the other. While they still operate under separate names, in reality they're the same contractor/company.
Interview with a Costco Air Conditioner Comfort Consultant
How Would a Costco Customer Schedule an Estimate to Buy an Air Conditioner?
The contracting company stationed a "lead generator" inside the store, they were usually stationed near the exit of the store. Their job is to get people interested in signing up for an in-home estimate. The lead generator is paid hourly and receives a bonus percentage of the sale if the "lead" buys an air conditioning & heating system.
How Were You Introduced to the Customer?
The lead generator turned the lead over to the company who would contact the customer and schedule a free estimate. I worked as a Comfort Consultant and would go review their home and discuss all the Lennox units available.
Why Would You Only Discuss Lennox Air Conditioners?
Costco has an exclusive contract with Lennox. Only Lennox Dealers can have lead generators inside a Costco store and we were only allowed to sell Lennox units. The only exception was in an application where a Lennox system wasn't an option. For example, some mobile homes are set up in a way where there's no Lennox system that will work for the application. We were allowed to offer another brand in that scenario.
What Was the Best Thing About Selling Air Conditioners to Costco Customers?
Costco is one of largest retailers in the world after Walmart & Amazon. That combined with selling a quality product like Lennox gives Costco customers a lot of confidence in buying an air conditioner through them. Plus, they gave the customer a Costco shopping card for 10% of their purchase price of the air conditioner installation. Once in a while they would run a promotion for a 15% shoppers' card.
What Was the Hardest Thing About Selling AC Unit Installation to Costco Members?
The 2 hardest things about selling air conditioners through the Costco program were cost and being limited to one brand. Other than that, the only thing that comes to mind was the laborious contract signing process – it felt like "sign here, initial here" 17 times!
You Mentioned Being Limited to Only 1 Brand Which We've Discussed Before. Elaborate.
We've talked about it before – I really like that we (Magic Touch Mechanical)  have so many different brands to offer customers. If they want a Lennox and it's a good fit for their home, I can get them exactly what they want. But, if they don't want a Lennox or another brand is a better fit for their budget or wish list, I can get them that too. When I worked for the Costco contractor, it was Lennox or nothing.
You Also Mentioned Cost as One of the Hard Things Selling Costco Air Conditioners. Tell Us More.
As you already know, buying a Lennox air conditioning install through Costco costs a lot more than other Lennox dealers. I'll let you as the owner speak more on that.
Anything Else That Stands Out About Selling AC Units for a Costco Installer?
I had a lot of confidence that my customers would be happy with the end results, which as you know is very important for an air conditioning consultant. We have to have a lot of confidence in the product and service we're selling and know that the company is going to do a great job for them. The company was very professional and eager to make sure any problems that did arise weren't escalated and reported to Costco.
How Does Selling Air Conditioners for Magic Touch Compare to Selling AC for a Costco Installer?
I have the same confidence that my customers will be happy with the end results because of Magic Touch's history and reputation. I like being a Project Manager here better because I can offer our clients many more options besides just Lennox. Sometimes, Lennox is a great fit for them, other times there's other brands that better fit what they're looking for. Of course, being able to sell the same quality and results for a lot less than Costco pricing is a plus too!
Me as the Owner "Speaking More on That" …
Does a Costco Air Conditioner Install Cost Less?
Typically, a Costco air conditioner install will not cost less than it would from other Lennox dealers in Phoenix – it is significantly more expensive. It's not hard to understand why Costco air conditioners cost a lot more when you consider the process / agreement:
Costco gets paid a percentage of every air conditioner installation sold through their stores. Even though they don't provide the equipment or the labor, the sale was generated through their store using their name as backing.
Remember the "lead generator" at the beginning of the process? That person's salary and commissions are paid by you, the consumer.
Costco is not "giving" you a 10% or 15% shoppers card. You're paying an additional 10 or 15% in the purchase price of the air conditioner. You're essentially buying yourself a Costco gift card at full price. Like the old saying goes, nothing in life is free.
If you finance your new air conditioning unit through Costco, you'll pay an additional percentage in interest back to Costco. Often, 3rd party finance companies (like our lenders) have lower interest, even 0% interest financing available. In fact, our largest lender, lets customers choose from multiple financing options to get the one that best suits their needs.
5 Home Depot Stores / 11 Maytag Stores
Before you could buy Lennox from Costco, you could buy Trane from Home Depot & Maytag from the Maytag Store. At one point, Magic Touch was the primary HVAC contractor at 5 valley Home Depot stores and every Maytag store.
The process was similar to the Costco program. Each location had lead generators and Home Depot or the Maytag Store received a percentage of the job total. All said and done, after everyone was paid their share, the project cost about 15-20% more than non-box-store projects.
Selling air conditioners through Costco, Home Depot, Lowes, etc. is a lucrative partnership for everyone involved. Chances are, you'll get a very reputable and capable 3rd party contractor when working with a big-box retailer too. The box-stores aren't letting just any contractor apply –  their name and reputation are on the line too. That added security is one of the main selling points a contractor / comfort consultant has to offer consumers. It's a valid selling feature – who amongst us doesn't like the sound of added security in the event of a problem? Which begs the question – how much is that added security worth to us?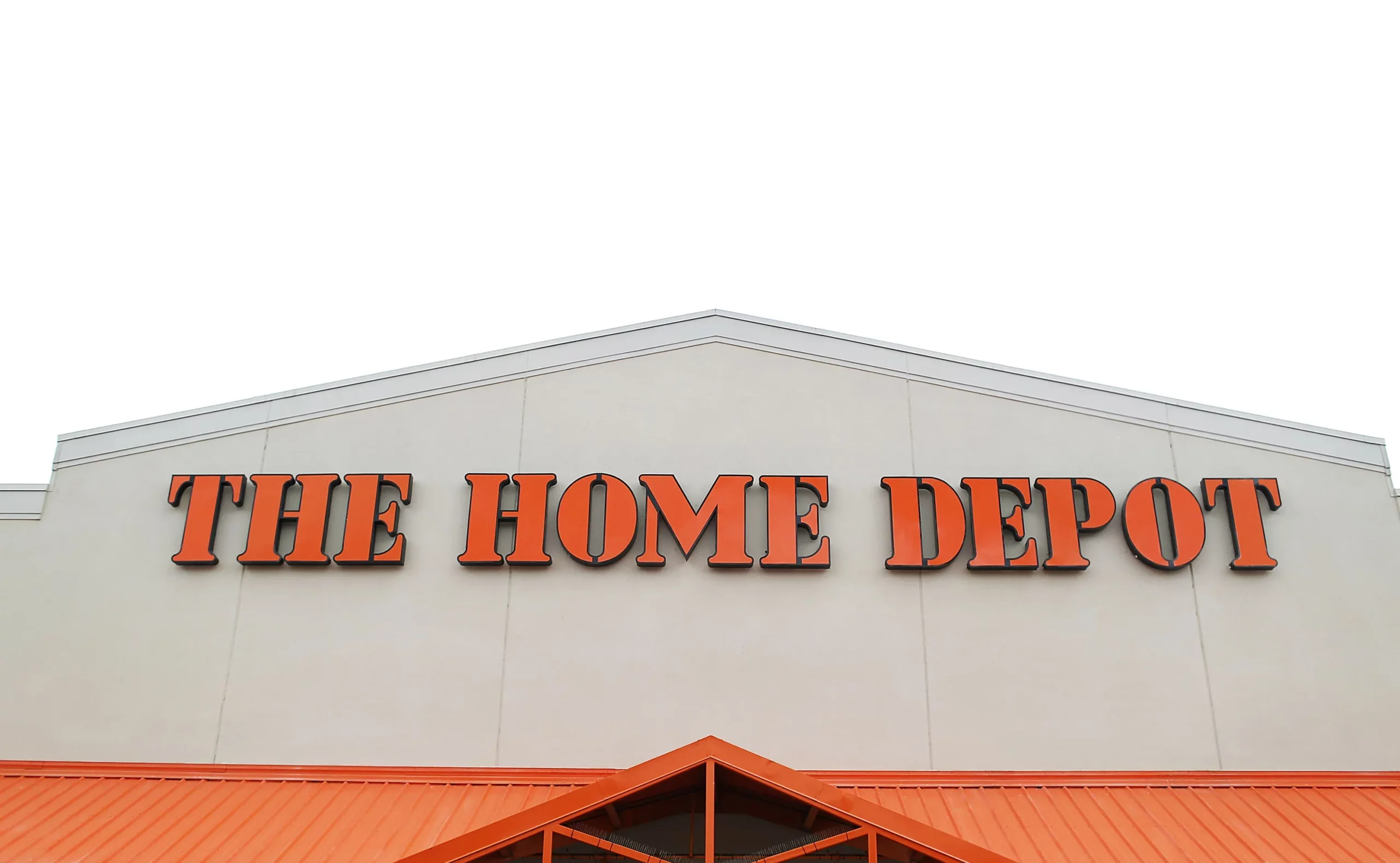 Magic Touch Gives Up Home Depot Stores
Selling Trane air conditioners through 5 Home Depot stores kept our installation crews busy! We were also the only Maytag Dealer allowed to install air conditioners for every Maytag Store in the Valley at one time. But, it created problems for us ….
Our Home Depot Installs Cost More for the Same Project
Magic Touch has been installing air conditioners in the Valley for over 26-years. We have clients that have worked with us since far before our affiliation with Home Depot or the Maytag Store. We also have multi-generational clients and people that regularly refer us to family, friends, and neighbors.
It's an awkward spot to be in when one neighbor or sibling pays 15%+ more than the other simply because one was through Home Depot and the other wasn't. We encountered several situations where we had to explain the difference in cost for two similar projects. I just didn't feel it was ethical to raise prices on non-box-store customers to avoid the conversation.
The Consumer Doesn't Get to Choose the Brand
Selling about a dozen different air conditioner brands is a big deal to us. It's actually our sales philosophy – people deserve 'options not ultimatums'. When we worked with Home Depot, our contract required we sell exclusively Trane air conditioners. Costco air conditioner installers are required to sell only Lennox air conditioners. Maytag Store required we sell only Maytag.
The problem with that is/was: Often another brand was a better fit for the customers home, budget, wish list, or all of the above. As a salesperson it's hard to sit quiet when you know there's a better solution that will make your customer happier and you're contractually obligated not to offer it. Even worse, you're incentivized to sell what is quite possibly, an inferior option (for them).
Personally, I think this is the biggest con of purchasing a Costco air conditioner install – even more so than the higher price. We've installed thousands of Lennox systems over the years to happy customers. However, we've also installed thousands of Bosch, Amana, Goodman, etc., etc. because clients given the option, chose them.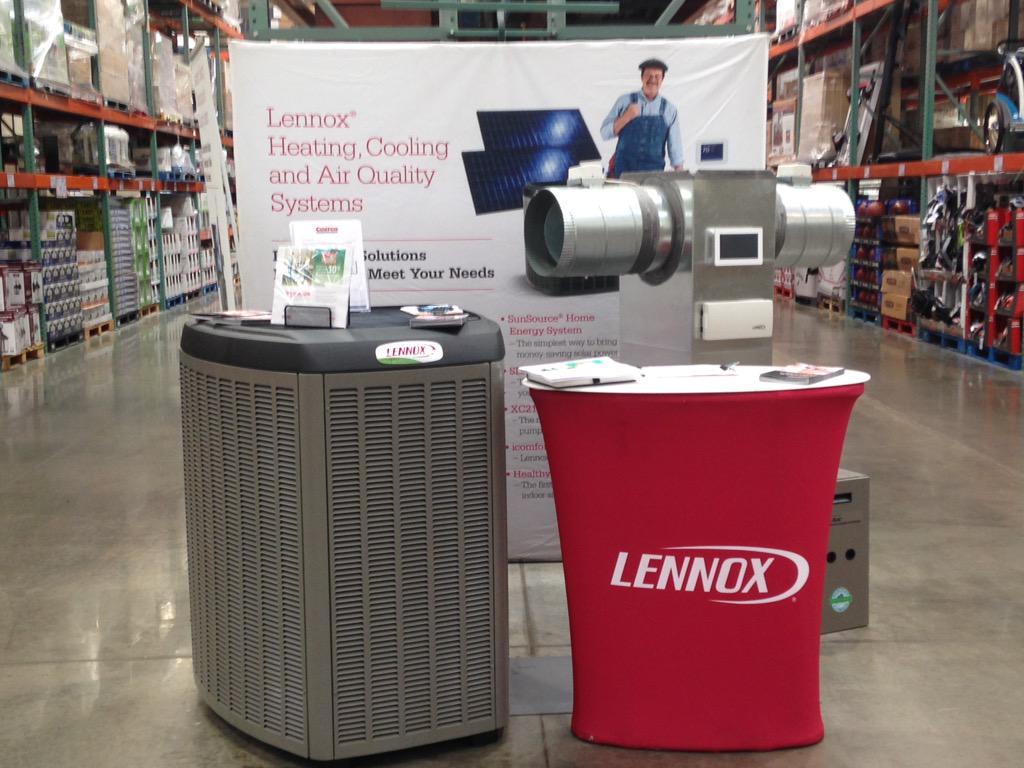 So – We Decided Not to Renew our Big Box Contracts!
The News Took Them by Surprise
The same year we told Trane & Home Depot we were leaving the program, we were awarded for the highest sales growth in the Southwest region. Our sales in one store alone exceeded their "budget" by 37%. Again, it was a lucrative arrangement and I have nothing negative to say about these programs in general. Our only issues were the different prices and the lack of options we were allowed to give the client.
Our announcement took not only Trane & Home Depot by surprise, I remember friendly competitors asking if I was nuts!
Looking back, maybe I was, but then again, here we are in our 26th year in business and everyone pays the same price for the same job. Plus, our longevity and reputation speak for itself with clients, so we offer the same security as Costco, Home Depot, etc. …for way less money.
Our Project Managers like Jeff can and will still happily quote the same Lennox as Costco (we've been Lennox Dealers for over 15 years), but they'll just as happily let you compare many other brands side by side. The difference is, you'll pay a lot less for the same quality, support, and peace of mind… no matter which brand you decide is right for your budget & wish list!
Big Box Store Air Conditioner Install Summary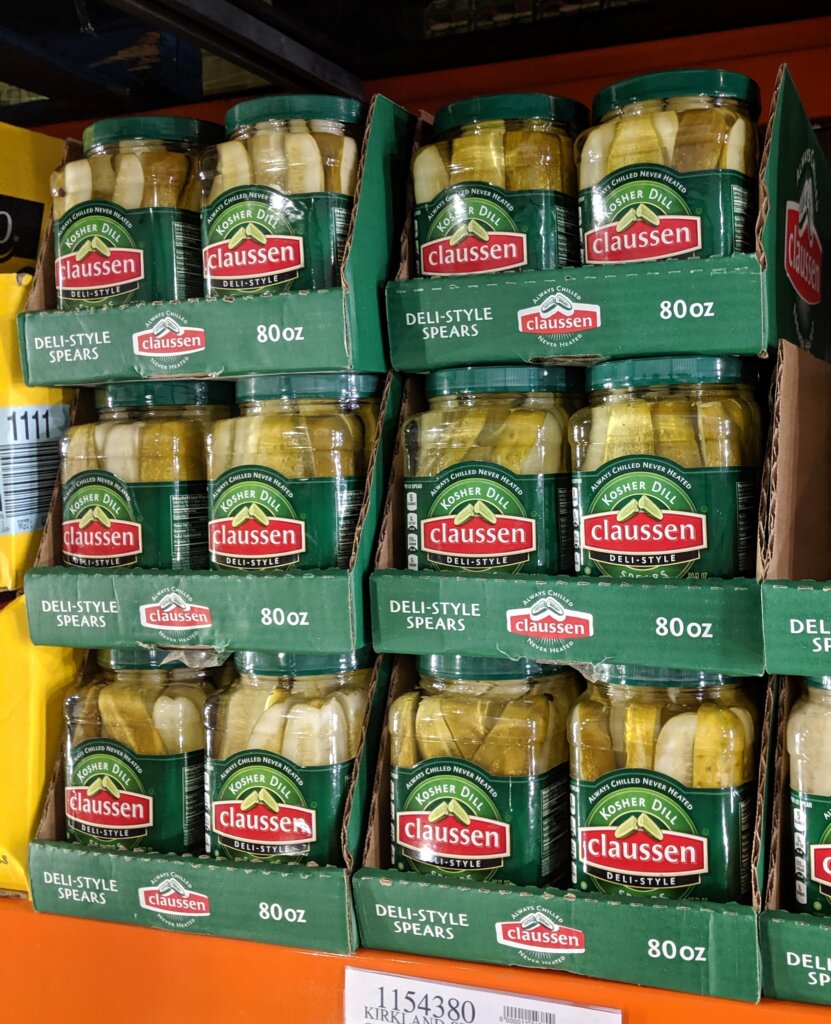 In all likelihood you'll probably get a quality installation when you buy a Costco air conditioner install. The quality of the installation is more important than the brand you choose no matter the price. Depending on where you live, you'll most likely be dealing with a well-established and reputable installing contractor.
That said, in most markets there are many well established and reputable air conditioning & heating installers who you'd be equally happy with. Especially when you start comparing notes and see you can save thousands of dollars by not having to pay for everyone else's "cut",
If the price difference were only a few hundred dollars, the added security of being backed by Home Depot, Costco, Lowes, etc. would probably be worth it. However, the reality is, the price difference is typically not hundreds, it is thousands. This is especially true for homeowners replacing 2 or more HVAC systems in their home.
You may also wind up with a lower grade unit than your budget allowed for. For example, Bosch, Gree, and others offer variable speed inverter units for significantly less money than Lennox and Trane. As independent air conditioner dealers aren't contractually obligated to only sell certain brands, you can buy more for less. And, who wouldn't want a unit that was quieter, more efficient, and provided better comfort technology for less money?
Of course, you could still use the money you save to buy that lifetime supply of pickles & a 100″ flat screen television from your favorite Costco store!
Dare to Compare! Schedule a Quote with Us & Them