Best Air Conditioning Units
February 26, 2021
One question I ask applicants applying for a position at Magic Touch is, who makes the best air conditioning units? Some will answer immediately with Lennox, Trane, Amana, Mitsubishi or – fill in the blank. Others tell me the answer they think I want to hear, "they're all the same, it's the installation that matters." The latter being the better answer because it's true to a large degree, however not the answer I'm listening for.
Which Brand Makes the Best Air Conditioning Units?
When I ask this question during an interview, the answer tells me a few things about the applicant's HVAC experience.
Has the person been Trane-washed? – That's an insider joke in our industry. Being Trane-washed means you've drank one manufacturers Kool-Aid so to speak. Although it's associated with Trane, it could be any manufacturer the person is most familiar with.
Where geographically the applicant has worked – In certain regions some manufacturers have a "strong hold." In the Midwest, it's often Lennox. Head to the Northeast, it's Carrier or sometimes Trane depending on where you are. Here in Phoenix, AZ, it's often Trane… although the tide seems to be turning amongst industry insiders in recent years.
Are they closed minded? – Is the person absolutely convinced their opinion of who makes the best air conditioning units the only right answer? If so, how can I be sure they'll guide our clients correctly? After all, maybe the best air conditioning unit is his/her mind isn't the best one for the client. We have the reputation we do because we always do what's best for the client, not what's best for us! That means we have to remain open minded and consider the best air conditioning unit for their home and family.
The Answer I'm Hoping to Hear
When I hear the answer, I'm looking for it tells me one of two things (or both). First, it tells me the applicant has a lot of experience in the HVAC industry. Second, it tells me the he or she is customer focused, I.E., customer satisfaction is important to them.
The answer I'm hoping to hear is:
The best air conditioning units are the brands that provide the best customer support, reliability and longevity – after the sale!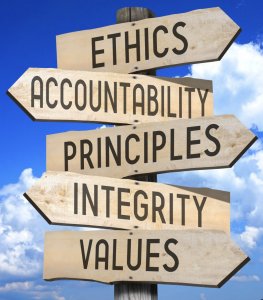 Air conditioner manufacturers and suppliers that truly care about the long-term relationship with the contractor don't focus on sales numbers. They focus on providing the HVAC Contractor installing their HVAC systems excellent support. In turn, that contractor can focus on providing the best customer support to their client, the end user – the homeowner.
While that may sound cliché, and you might think any brand is going to strive to provide the best support, I'll tell you this: There are several large HVAC manufacturers that are far more interested in pleasing their shareholders than their customers. This is coming from someone whose company has purchased tens of millions of dollars in HVAC systems, supplies, and components.
The Best Air Conditioning Units Are Useless Without Support
The best air conditioning units are not necessarily the most efficient unit money can buy. Nor are they necessarily the quietest, most technologically advanced, or another claim to fame the machine itself can boast. The best air conditioning units are the ones that keep the owner and his or her home comfortable – quietly, efficiently, and reliably.
In my experience, there are air conditioner manufacturers that make great products but provide lacking, sometimes even terrible customer service. Conversely, there are companies with a service-centric culture and great people whose air conditioning units I just can't recommend.
Luckily for consumers and HVAC contractors alike, it just so happens there are brands that have great support and great products.
Who's There When You Need AC Repair?
Let's face it, mechanical equipment can and does break down. Sooner or later your car or truck will have a component or electrical failure, right? Air conditioning systems are no different – even the most reliable equipment on the market will most likely eventually require service. This is especially true here in Phoenix, AZ where our air conditioners run constantly in extreme heat & dusty conditions. Heat & dust being electro-mechanical components two biggest enemies and Phoenix having an abundance of both.
You need your air conditioning service company to come through for you when your unit suffers a breakdown. You want the failure to be diagnosed correctly, the failed component replaced quickly and your home comfortable again A.S.A.P.! In order to do that, your air conditioning company needs great support from the manufacturer and their suppliers. They need the parts to be in stock, tech support readily available, and everyone focused on helping the end-user… fast!
Nothing Else Matters If Your AC System Isn't Installed Right!
In the beginning of this article, I mentioned the "better" interview answer to the who makes the best air conditioning units' question. The candidate who answered, "they're all the same, it's the installation that matters most," is half right.
After all, you better choose a brand with great support if an HVAC system is installed poorly… you're going to need it!
Modern air conditioners are loaded with electronics, printed circuit boards, dip switches and sensors which are extremely sensitive. Even the best air conditioning units on the market can become very problematic installed poorly or in the wrong application. Older HVAC equipment was more basic and could better handle poor airflow, improper sizing and refrigerant issues like being overcharged or undercharged.
The trade-off is, newer systems are infinitely more efficient, quieter, and can provide far superior temperature & humidity control. However, that's only if they're installed to exacting standards to a properly designed and installed ductwork system… for that unit. I stress that last sentence! While your home's duct deficiencies may have worked okay with your older, more basic unit, they will not with today's units.
The Best Air Conditioning Units Magic Touch Mechanical Installs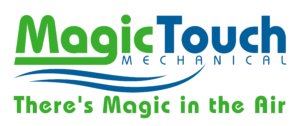 If you're already familiar with Magic Touch Mechanical, you know we install more than a few air conditioner brands. We like to say, "we offer our clients options, not ultimatums" because "our product is customer service" no matter which brand you choose.
That said, application matters! The right brand and model depend on the home, ductwork, location and other factors so what's best for one home, may not be for another. Of course, your budget, features & benefits important to you, and even how long you'll be in the home play a role in choosing the best air conditioning unit – for YOU.
Some of the brands you can choose from when you choose Magic Touch include:
Lennox
Bosch
Trane
Goodman
Amana / Franklin
Mitsubishi
Day & Night (a Carrier product designed for manufactured homes) 
Even within the list above, some companies are more customer service centric than others. We have no problems sharing who the best of the best is for your individual needs when you invite us for a free consultation!
You May Also Like These Other Air Conditioning & Home Efficiency Articles
Cheapest Air Conditioning Unit
Don't Buy a High Efficiency Air Conditioner!
Follow us on Facebook and be the first to see new articles and exclusive offers!