Plumbing & A/C Medic WELCOME!
Magic Touch Mechanical would like to extend a warm welcome to all Plumbing & A/C Medic HVAC customers!
As you may already know, Magic Touch recently acquired the A/C Department of Plumbing & A/C Medic as part of an alliance created between both companies. Moving forward the Magic Touch Team is ready to assist you with all your air conditioning, heating, fireplace, & fire pit services. Plumbing Medic will remain your service provider for all your plumbing needs.
Plumbing & A/C Medic Future Services
If you're in need of plumbing services, Plumbing & A/C Medic hasn't gone away! They're just changing their name to 'Plumbing Medic' and look forward to serving you for many years to come.
If you're in need of air conditioning & heating services, Magic Touch Mechanical looks forward to being your new service provider … also, for many years to come!
Familiar Faces, Just in New Uniforms
One thing that was important to both Plumbing & A/C Medic & Magic Touch owners alike was that no employee was left behind. Every employee in Plumbing Medic's HVAC Department was given the option to join the Magic Touch Team. We're happy to share that each & every AC Medic employee decided to join the Magic Touch Team!
Familiar faces – new uniforms. We know our clients have their "favorite tech," (don't worry, they all have clients who request them by name, so nobody feels left out). Well, you can still request your favorite technician, because they're all still here – they just have a Magic Touch logo on their uniform now!
While we do our best, sometimes your favorite tech was already requested by other clients when you request them. If you see a new face, you'll only have one dilemma after your service – two favorites instead of one! All our technicians are highly trained, certified, and ready to deliver on our 5-Star Service Guaranteed promise.
Who is Magic Touch Mechanical?
Magic Touch Mechanical is celebrating our 25th year in business right here in Arizona this January 2022. Check out our history & learn what we're all about here.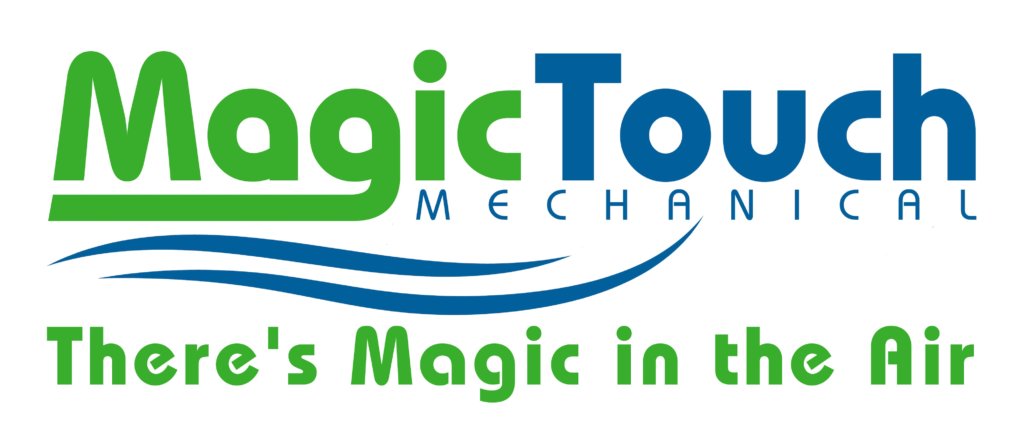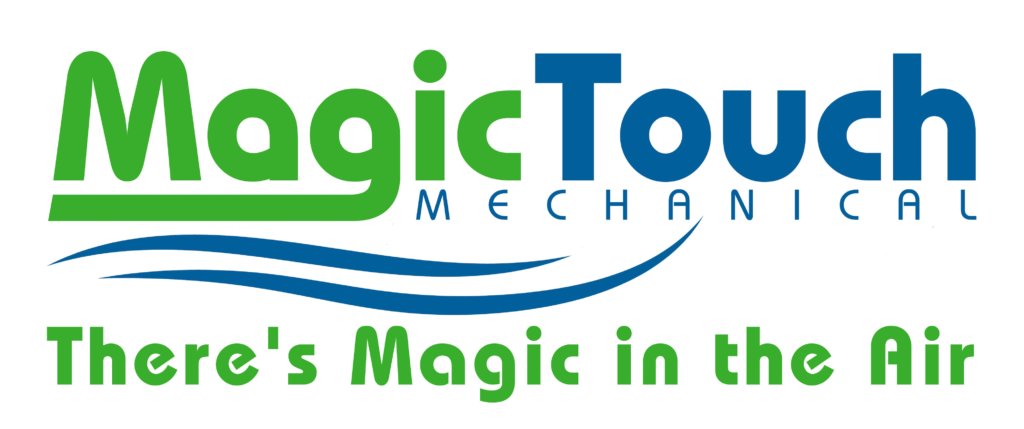 A+ rating with the Better Business Bureau since 1997
BBB Torch Award for Ethics Winner
National Residential AC Contractor of the Year ~ Air Conditioning Contractors of America
Arizona's Top HVAC Contractor ~ Mechanical Trade Contractors of Arizona
See more Magic Touch awards and accomplishments.
Past clients have praised us with over 3,000 customer reviews online and an average rating of 4.8 out of 5-Stars. Perhaps one of the most important things for you to know is people who know HVAC, choose Magic Touch Mechanical. HVAC Distributors, instructors, several HVAC contractors, even the owners of the largest HVAC Trade School in America use Magic Touch for their own home's comfort!
In fact, the owners of Plumbing & A/C Medic hired Magic Touch to provide all their home heating & air conditioning service & repairs moving forward. Likewise, we're delighted to have a plumbing & drain company we can rely on for our own homes – Plumbing Medic!
Plumbing & A/C Medic Service Partner Plan Members
If you were a current member of the Plumbing & A/C Medic Service Partner Plan: Plumbing & A/C Medic recently sent you a letter announcing the alliance created between PACMED & Magic Touch. Here are some of the highlights that were included in that letter:
SPP Members with an HVAC Only Plan will no longer be billed monthly for membership by Plumbing & A/C Medic after December 2021.
You can keep all the plan benefits and peace of mind you currently enjoy in place. Magic Touch has several plan options for you to choose from. All our plans include many of the benefits you loved before – and quite a few more that your old plan did not. Review your plan options here, choose the best one for you and your needs and we'll help get you enrolled right away!
SPP Members with a Plumbing/HVAC Combo Plan will be changed to a Plumbing Only Plan with PACMED. Your monthly charge will be reduced from $22 per month to $11 per month.
To re-enroll your HVAC systems in a maintenance plan, choose the plan that best suits you here, and enjoy all the benefits you had before and then some! You'll still get the benefits of having both your HVAC equipment and plumbing systems enrolled in a routine maintenance plan. The only difference being your HVAC will be maintained by Magic Touch Mechanical and plumbing by Plumbing & A/C Medic.
If you were still expecting a maintenance visit as one of the benefits of your SPP plan and did not receive it, don't worry! We'll honor your pre-paid visit through 8/31/2022 so you don't have to worry about scheduling right away and losing your benefit.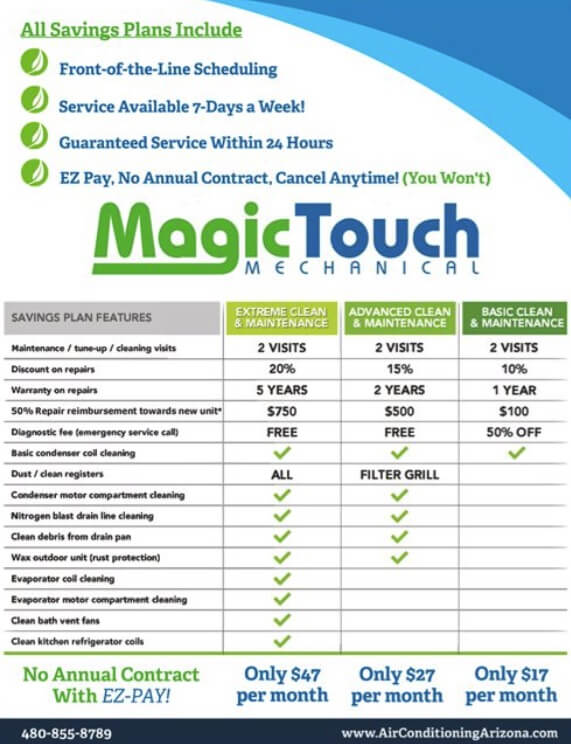 Plumbing & A/C Medic Clients Who Were Not on a Plan
Although Maintenance Plan members enjoy exclusive benefits like front-of-the-line scheduling, free coil cleaning, discounts, etc., non-plan members deserve guaranteed 5-Star service too!
Sure, our plans allow you to cancel anytime no questions asked, but you're not obligated to become a member. Whether you're a current or previous Plumbing & A/C Medic client, plan, or no-plan, we're ready to provide you the top-notch service you want & deserve.
The Plumbing Medic / Magic Touch Mechanical Alliance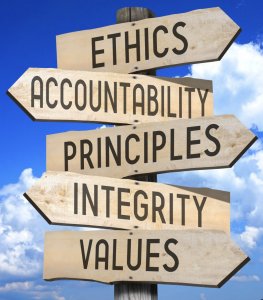 At their core, Plumbing & A/C Medic was always a plumbing company. They began offering HVAC services years ago as a value-added service to their existing plumbing customers. At our core, Magic Touch Mechanical has always been an HVAC & Fireplace Service company. We wanted to refer our loyal clients to a plumbing company we know we can trust. We trust Plumbing Medic to provide the same level of service, care, and expertise our HVAC clients are accustomed to.
The plumbing & HVAC trades share many similarities. However, with emerging technologies and specific training & certification requirements, each require an intimate knowledge of each specialty and technicians with a different skillset. We've all heard the adage, Jack of all trades – master of none, well at Plumbing Medic, they're Master Plumbers, and at Magic Touch we're Master HVAC Technicians. Both companies decided to form an alliance to provide our mutual clients with Master Technicians for the specific service they need from us. We'd all rather be excellent in one trade than mediocre in many.
We feel comfortable referring Magic Touch clients to Plumbing Medic for their plumbing & drain needs because we know a thing or two about them. Magic Touch & Plumbing Medic are both longtime members of a best practice group and we share the same values and code of ethics.
Family Owned & Operated and Part of Your Community
Recently, large corporations and private equity firms have been buying both AC & plumbing companies in Arizona in droves. Many of the once best contractors in Phoenix may still have the same name but are now owned by big conglomerates. Most consumers have no idea they can call a dozen different companies and they're all owned by one behemoth company. Most of these companies' mother companies aren't even based here in Phoenix – or anywhere in Arizona.
You may have noticed many once AC or plumbing companies now do everything from pest control, alarm systems, even landscaping. We love our landscapers and pest services. However, like most people, don't want the same tech setting glue traps touching our high-tech HVAC system! Likewise, great HVAC technicians and plumbers don't want, or even know how to properly perform other home services. Those technicians are Masters of one trade or specialty, and they work for companies like Magic Touch & Plumbing Medic. They don't want, or need, to be a jack of all trades. Frankly, that's the reason all the HVAC staff at Plumbing Medic came over to Magic Touch – they're HVAC Technicians!
When you call Magic Touch, the person working on your HVAC system is a highly trained, certified & qualified A/C Technician. When you call Plumbing Medic, the person working on your plumbing system is all those things to plumbing. You'll be supporting a locally owned and operated business. A business invested in your satisfaction and your community.
For all the reasons above, we welcome each Plumbing & AC Medic Customer to the Magic Touch family. We look forward to exceeding your expectations. We promise you'll get the 5-Star experience thousands of Magic Touch clients have known for the last 25 years!